Be the Change - Become a Mentor
As you begin your journey toward becoming a mentor, you will need to thoroughly understand the role of being a mentor. Consider one or more roles others fill or have filled in your life: most of us have had a supervisor, boss, or coach who made a positive difference in our lives. Those types of people fill many roles in the lives they influence. They act as role models, instructors, cheerleaders, policy enforcers, advocates, and friends. You will be one of those role-fillers when you become a mentor.
Not only do good mentors understand the need to assume a number of different roles during the course of a mentoring relationship, but they also demonstrate a number of essential, basic qualities:
Passion for youth development.
Respect for young people.
Active listening skills.
Empathy.
The ability to see solutions and opportunities.
Being flexible and open.
Hear our students thank our mentors on KICKS 103.3 and WKGX 104.5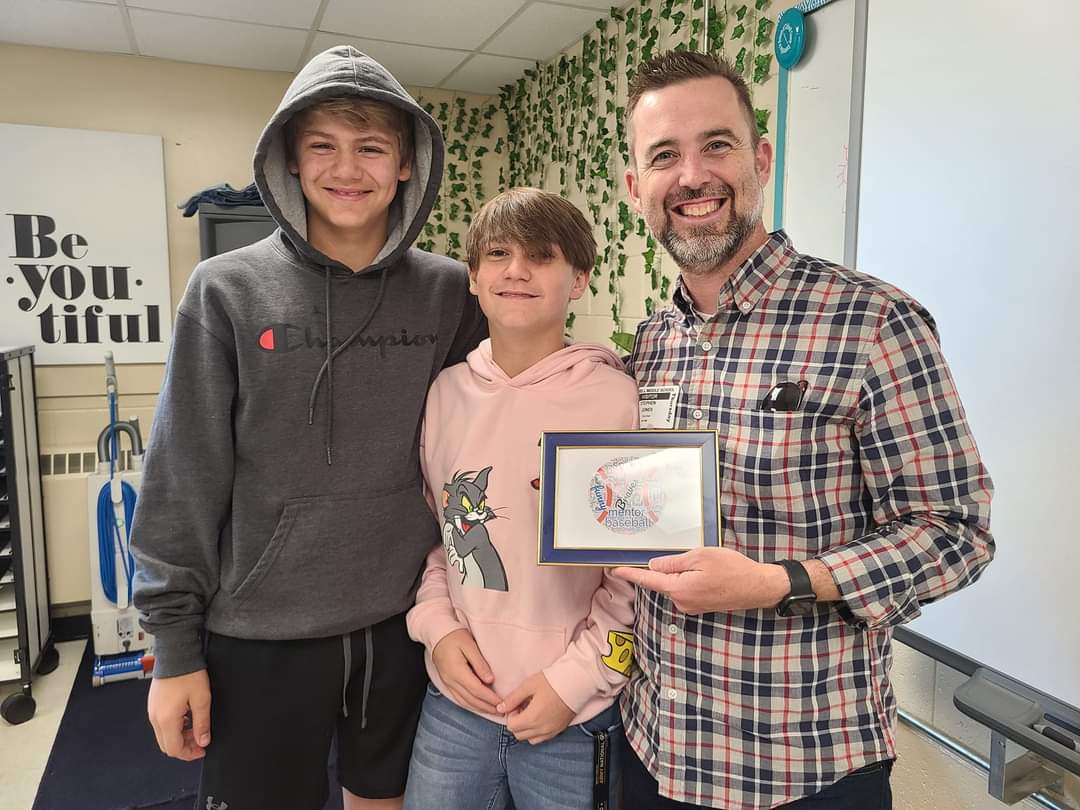 You Have What It Takes
Good mentors are willing to take time to get to know their mentees, to learn new things that are important to their mentees, and even to be changed by their relationship. Accept the challenges and rewards of mentoring a young person and you will both give and receive the benefits that will last a lifetime.
mentor
men·tor
[men-tawr, -ter] noun
1. a wise and trusted counselor or teacher.
2. an influential senior sponsor or supporter.
What is my commitment?
To give one hour per week to a student at a CIS Caldwell program site.
To be committed to the student for one school year.
To become a friend and a positive, adult role-model in the life of a student.
To hold the student accountable for his or her grades, attendance, school work, and actions.
To have fun!
Application and criminal background check are required to become a mentor.
Mentoring News . . .
CIS of Caldwell County currently has about 60 students who do not have mentors for the 2018-2019 school year. Every summer CIS Caldwell adds 60 – 6th graders to the CIS Caldwell classroom. Each one of these students qualifies to have a mentor and to build a one-on-one relationship with a caring adult.
Fewer and fewer people in our community are stepping up to be that set of helping hands to make a difference in the life of a child. You can help to get more mentors to volunteer.
CIS Caldwell challenges you, your family, your friends, your neighbors, your place of employment, and your church to get involved in mentoring.
It takes one person to make a difference in the life of a child. Be that person!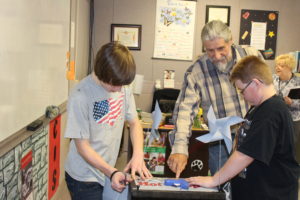 CIS Caldwell provides mentors in the following school based programs:
6th to 8th grade at:
Gamewell Middle School, Granite Falls Middle School, Hudson Middle School and William Lenoir Middle School
9th grade at:
Hibriten High School, South Caldwell High School, West Caldwell High School
Local Business
CIS invites you to join the business community in providing mentors for the CIS students in the Caldwell County School System.
Call Debbie Eller to discuss the opportunities available for your business to get involved in one of the most important initiatives for students in the Caldwell County area.
Mentoring Tips
Be patient: Building trust takes time; a young person may not show it at first but your help may be just what he or she needs.
Try to understand a child's viewpoint: Even if you don't share his/her point of view, trying to appreciate it shows that you care.
Be there: Just the sound of your concerned voice can make a big difference in the life of a child.
Be honest: Kids know adults aren't perfect. If you make a mistake, then admit it and apologize to the student. Humility is a skill that a child may only learn from you.